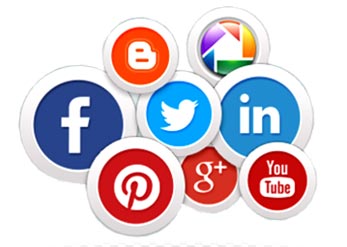 With Internet and especially ecommerce as the most effective medium to make business global, social networking and social media is the new lifeline of communication. With the rising recognition of social media it has become imperative to explore the benefits of social media for business generation and branding. The social sites offer a solid platform to reach the target audience and generate good returns on investment. Irrespective of the kind of website client has, SEO & SMO (Social Media Optimization) techniques should be implemented to increase the website's visibility & marketability.

Using the best of our capabilities and experience, we Websiti Internet Solutions revamp client's business through effective Social Media Optimization (SMO). Different social media sites offer great opportunities to expand businesses and reach to innumerable global target audience. We make use of the best and the latest tools & techniques to promote client's company and their products & services through social networking sites.

Some of the social media techniques used by us:
Social Bookmarking
Social Event Marketing
Social Profile Listing
Social Shopping Feeds
Social Television
Audio and Music Sharing
Blogging
Game Sharing
Live-casting
Online Product Reviews
Photo Sharing
Question and Answers
RSS Feed Promotion
Video Sharing

Through SMO processes we make client's content easily shareable and accessible across the social web, with a target to drive maximum traffic to client's website. Furthermore, we also ensure that visitors are retained on the site and they browse through involving & meaningful content and designs. Our experts Develop the transportable content & design of sites in such a way that it is visible on every required social media entry points, widget, and application.

Advantages of SMO service from Websiti:
Increased Target Traffic
Broad Client Base
Extended Reach / Target Market
Better Conversion
Improved Online Brand Awareness
Multiply Qualified Inbound Links
Cost Effective Online Advertising
Improved Visibility of Client' Brand
Achieve Higher Search Engine Ranking

Our SMO services also boost the impact of other online marketing methods like SEO, Pay-Per-Click marketing and direct marketing. SMO has proved to be a cost effect mode to pitch client's products and services in a more personal, interactive and genuine manner.