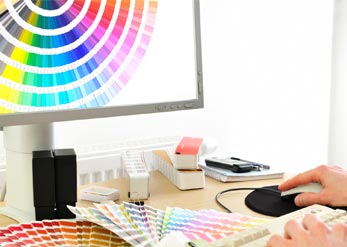 A strong corporate identity leverages any company's presence in its market. It defines the company's presence, strengths, motives and values, making it a unique market player. Company identity reflects the loyalty of customers to a particular brand. Websiti's design team specializes in custom designing of corporate identity materials that will meet client's branding requirements. We are engaged in designing powerful marketing materials for clients. Websiti Internet Solutions works to create and promote the corporate identity of an organization through design of corporate identity elements, corporate identity branding, corporate identity package design. We offer a broad range of design services for logos, trademarks, names, banners, advertisement materials and other related things that highlight the importance of client's corporate identity. The identity materials we design articulate client company's objectives and its approach. We assist clients in building their reputation, which eventually builds their recognition.

Our creative designers understand that any public image given as the corporate identity etches the company's impression. Our impressive designs for Logo, Letterhead, Envelope, Business card and other stationery impress and stay in the minds of customers. They are uniquely designed to uphold Client Company's public image.

We create identity and assist clients achieve the market share and profit they aspire for, via branding. Our designers follow a clear and consistent process of identity creation and implementation for an unmistakable recognition.