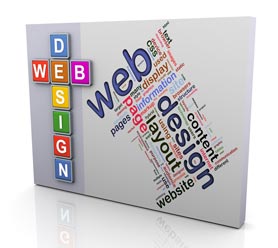 We are a well-known one-stop-shop for dynamic website design and development. Our dynamic website development expertise gives a distinct edge to client's web-presence. As a client-oriented company, we are dedicated to delivering dynamic website design and development solutions that meet client's business needs. We can create dynamic CMS websites and also customize any open source (WordPress, Joomla etc) or paid CMS software, which will cater to client's specific requirement of business expansion, product marketing and other similar business operations. Our dynamic website designs are easy to implement, installed quickly and affordable. As the name goes, these types of web-presence can be modified /changed with ease as client's business grows. Client can easily update and add more pages, modules or products/services onto the existing website architecture.

Highlights of dynamic websites:
The content of dynamic websites is not fixed. It is based on user-selected activities; controlled by a web application like CMS.
Client can update the text, product list etc., with great ease without any knowledge of HTML or any software.
These are ideal websites for companies that require frequent change of content on their websites.
Majority of large websites are dynamic because they are easier to maintain.
Dynamic websites can also be database-driven; which can access information from a database, edit & publish the content.
Multiple users can update the content of a dynamic website and this will not hamper the site layout / architecture

Advantages:
Efficient website management (custom CMS / open source)
User can easy update website content
No need of HTML knowledge for user
Website layout can be changed independently
These websites can be with lots of pages yet user-friendly
Content can be personalized by the users (single or multiple)
Access to multiple people is controlled by system admin with full or limited permissions.
Ideal for service companies, online-shops, trading firms, educational institutions and others into business that require frequent updating of information on website with new announcements, offers etc.